The Eventuri cold air intake for the Audi RS4 / RS5 B8 4.2 V8 450hp has been developed from scratch to get the highest performance possibile, without any restrictions or compromise, with the full optimization of the air flow and temperature.
At the same time the look of the kit has be refined to the highest level, with the same carbon fibre weave as the M Performance OEM parts.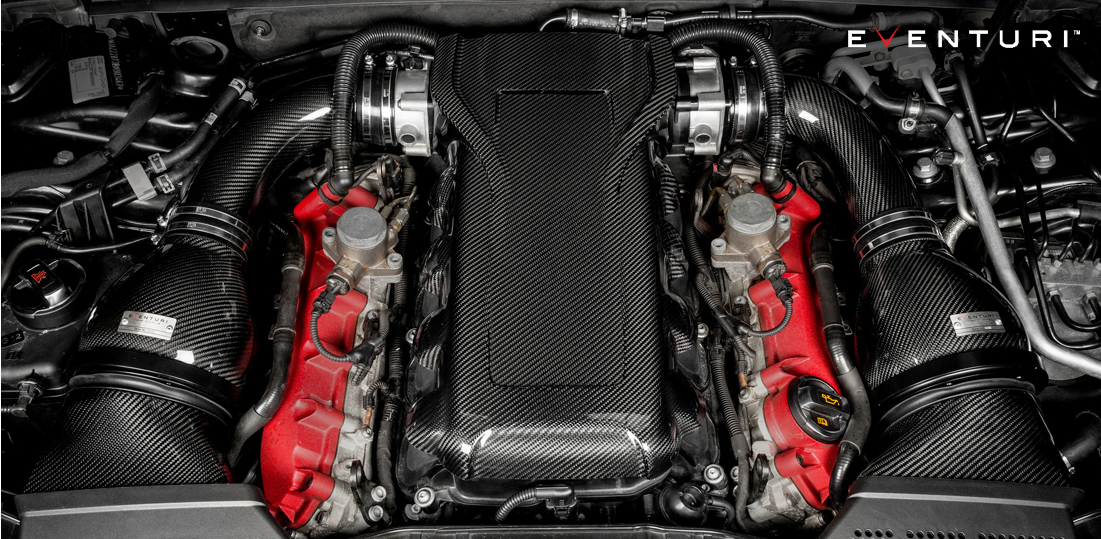 The performance has been teste on the dynamometer, and a gain of +20hp was consistently measured.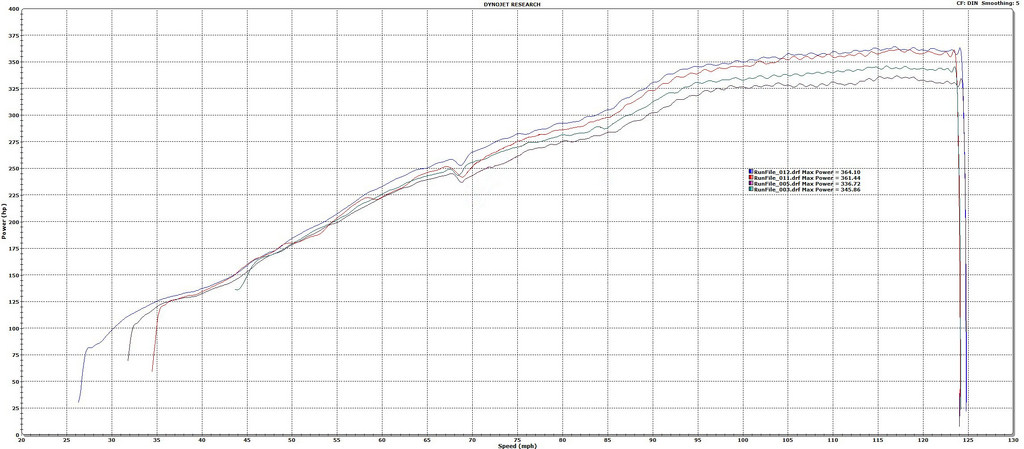 Each intake system consists of:


2 Carbon Fibre Venturi housings
2 High Flow Double Cone Air Filters
2 Aluminium Cowls for smooth airflow entry
2 Carbon Fibre Inlet Tubes with integrated breather attachments
2 Carbon Fibre Intake Ducts
2 Carbon Fibre Front Scoops
2 Laser Cut Stainless Steel Scoop Extension Plates
Laser Cut Heat Shields with Heat Reflective Lining
High Quality Silicon Couplers and OEM Spec Hose Clamps
Breather Hose Removal Tool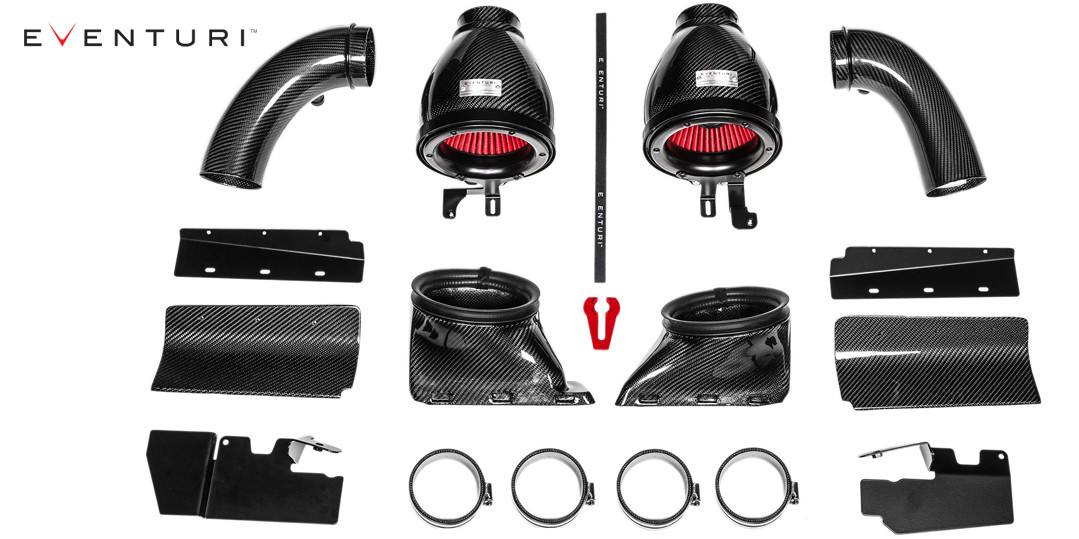 The aluminum+carbon inlets allow a smooth and abundant air flow into the inlets.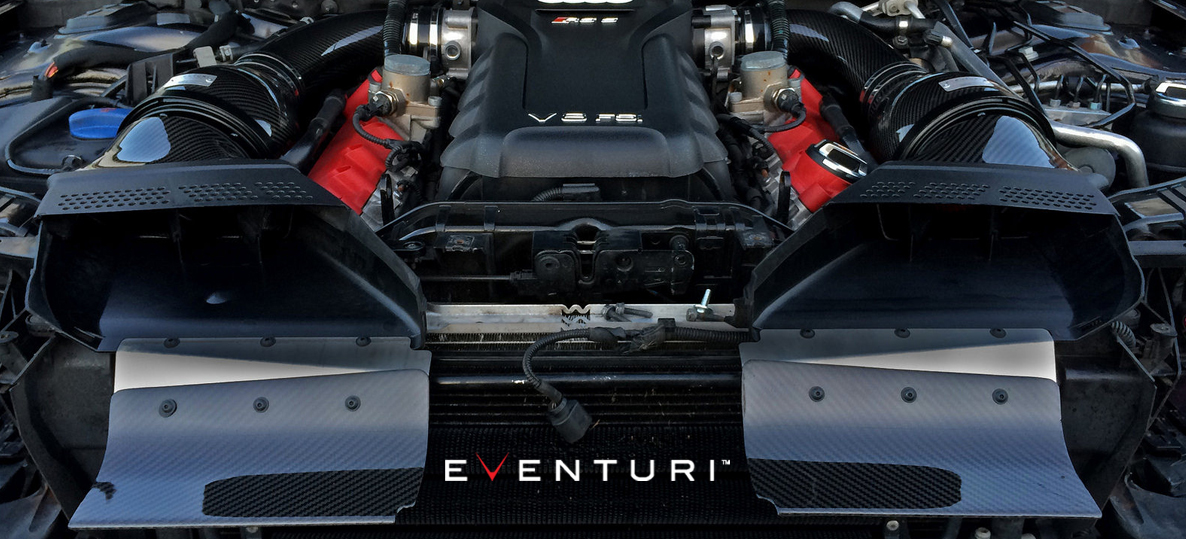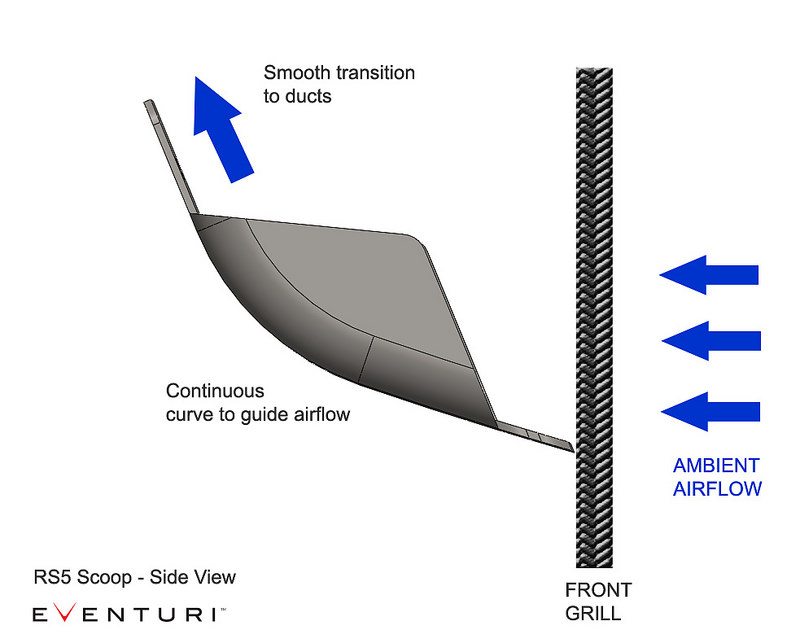 The filter housings comprise of the high flow filters, aluminium cowls, V-Band clamp, laser cut brackets and the carbon pods themselves. The carbon pods shroud the reverse mounted filter and smoothly shape the airflow down to the intake tubes. This smooth reduction in cross sectional area invokes the Venturi effect where the airflow accelerates whilst maintaining laminar conditions. It can be thought of as a large velocity stack - below is a diagram to show the comparison between our patent pending design and a regular intake system. Further details can be read in the Technology page.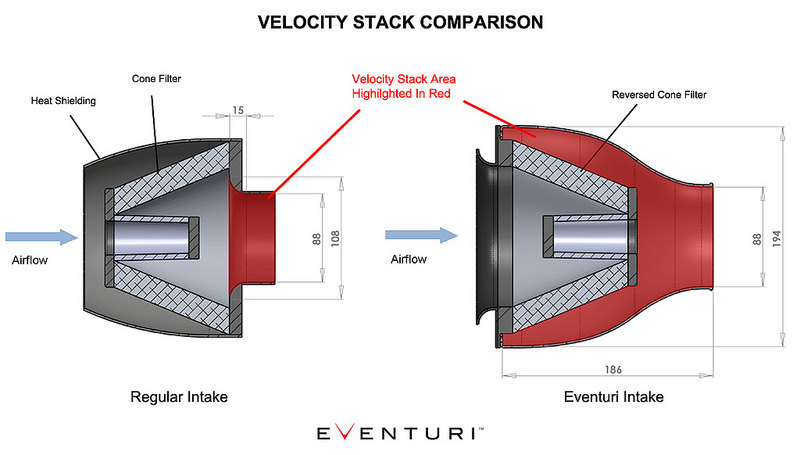 A specific steel+rubber mount has been developed to allow the free movement of the engine.
This mount also integrates an heatshield to reduce the heat soak from the exhaust manifold into the intake.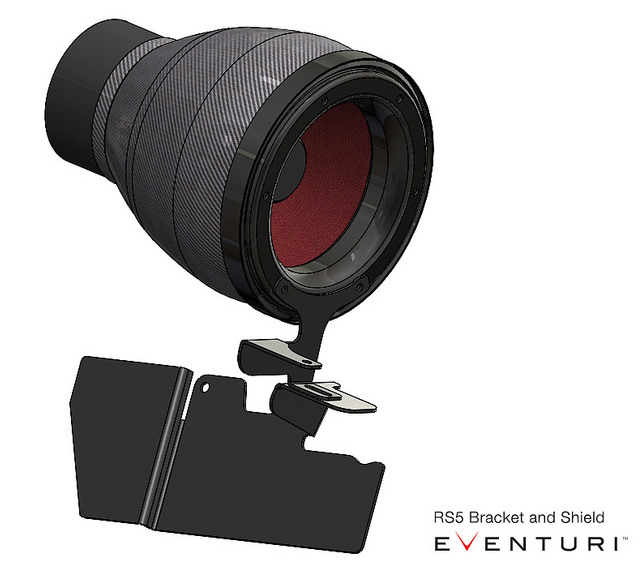 The most modern technologies have been used for the developemt: 3D scan, CFD and 3D printing.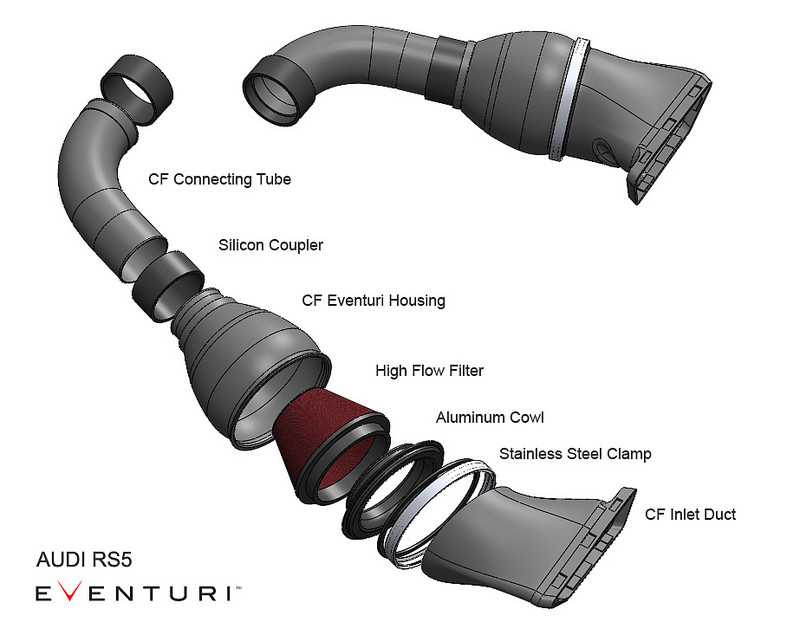 For more information and a quote please contact us by email at : info@gardustech.com
tel/Whatsapp: +39 331 9622326
Alternatively, visit the manufacturer's website: http://www.eventuri.net/products/audi-rs5