Please contact us to know the availability of the SF filters for your car and a quote!
Email: info@gardustech.com
Phone / Whatsapp: 331 9622326
Sprintfilter, with the Supercompetion line, offers the best filtering capabilities and permeability.
The P08 polyester filter offers a much higher filtering compared to oiled cotton ad foam.
The "pores" size is much more regular and it doesn't deform or break up.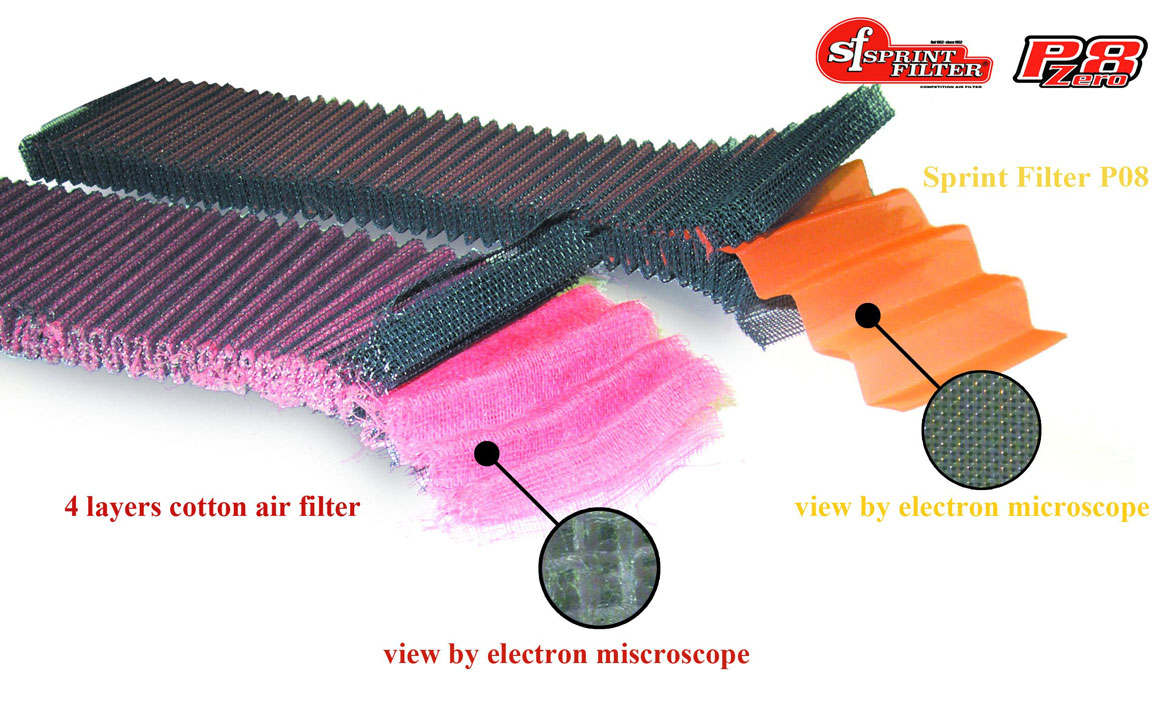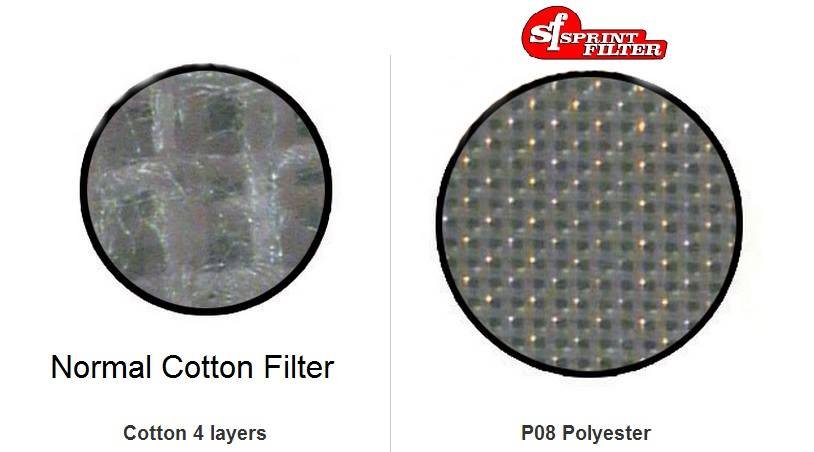 Cleaning is easy, the dirt particles just need to be removed tapping and blowing air.
No oil means higher air flow too, up to 25% more than a normal cotton filter.