The Eventuri cold air intake for the BMW F80/F82/F83 M3 / M4 3.0 Twin Turbo has been developed from scratch to get the highest performance possibile, without any restrictions or compromise, with the full optimization of the air flow and temperature.
At the same time the look of the kit has be refined to the highest level, with the same carbon fibre weave as the M Performance OEM parts.
As an alternative, for a more customized look, the kit is available in colored carbon/kevlar (red, yellow...)
The performance are verified on the dynamometer. On the development car the power went from 449,3 to 466,7 hp at the crank, +17,4 hp without any other modifications.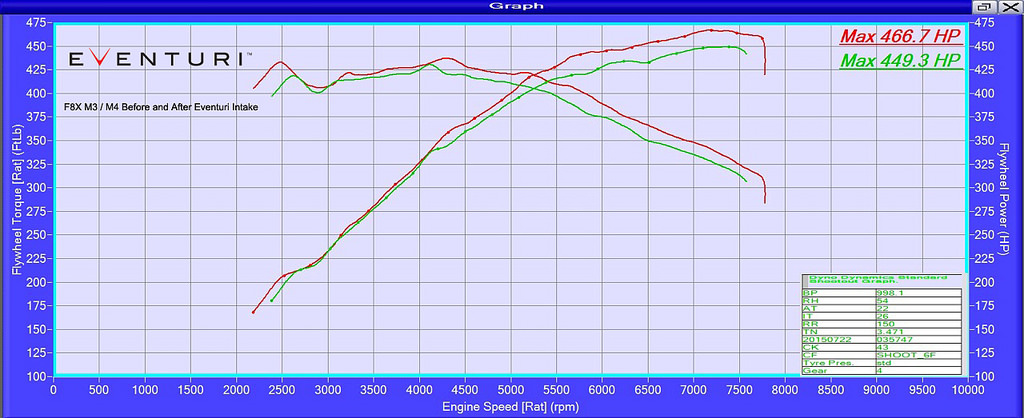 Each intake system consists of:


2 Carbon Fibre Venturi housings
2 High Flow Double Cone Air Filters
2 Aluminium Cowls for smooth airflow entry
Left Side Carbon Tube with integrated MAF sensor mount
Right Side Carbon Tube with integrated MAF sensor mount
2 Carbon Fibre Intake Ducts
2 Carbon Fibre Front Scoops
Laser Cut Stainless Steel Brackets
High quality Silicon couplers with BMW specification hose clamps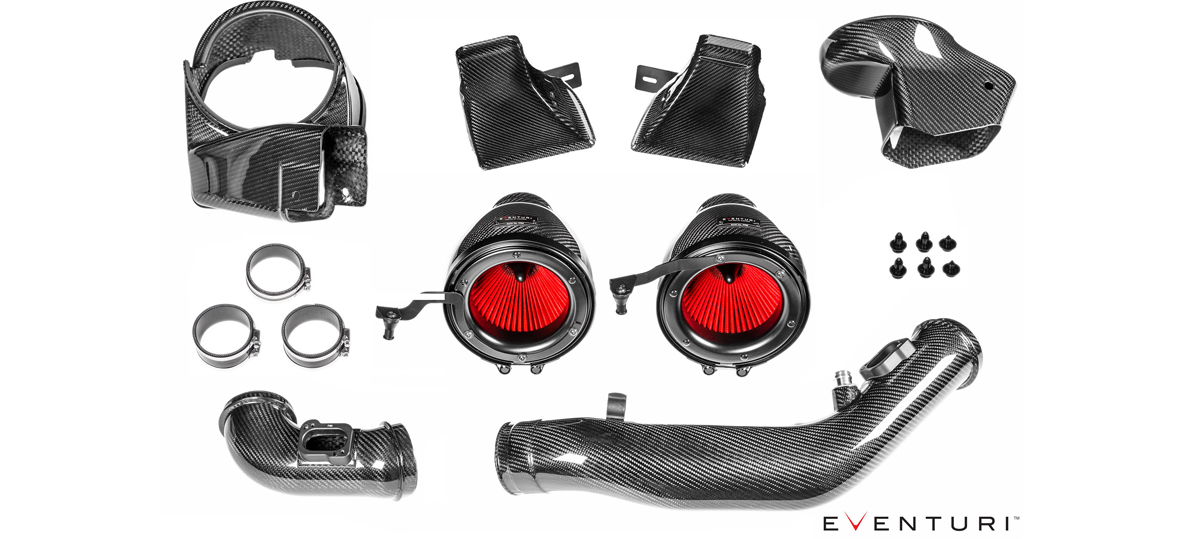 The air ports are placed behind the front grills, here visible in the yellow kevlar version: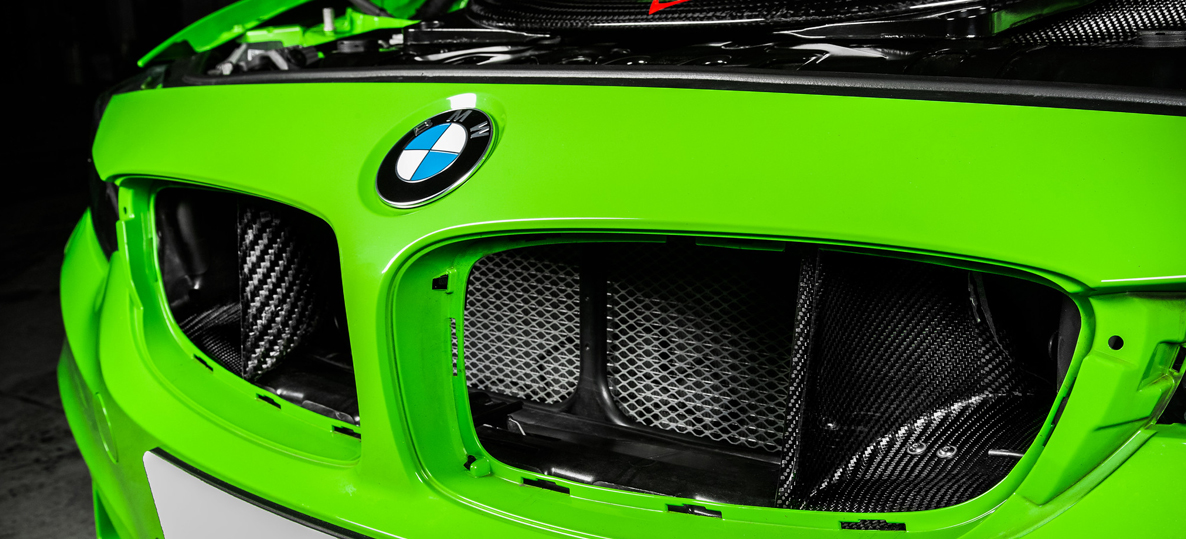 The reverse filter cones and the the housing are designed to remove any restriction and step, usually found in other direct air intake using a cone filter. The smooth reduction accelerates the air for maximum flow, and the carbon avoids the heat soak.
The dinamic ports that bring the air flow to the filter and not sealed to the aribox but have an "open design". Dyno testing has proven this design to be more effective than a fully enclosed one, with better fow and no temperature drawbacks.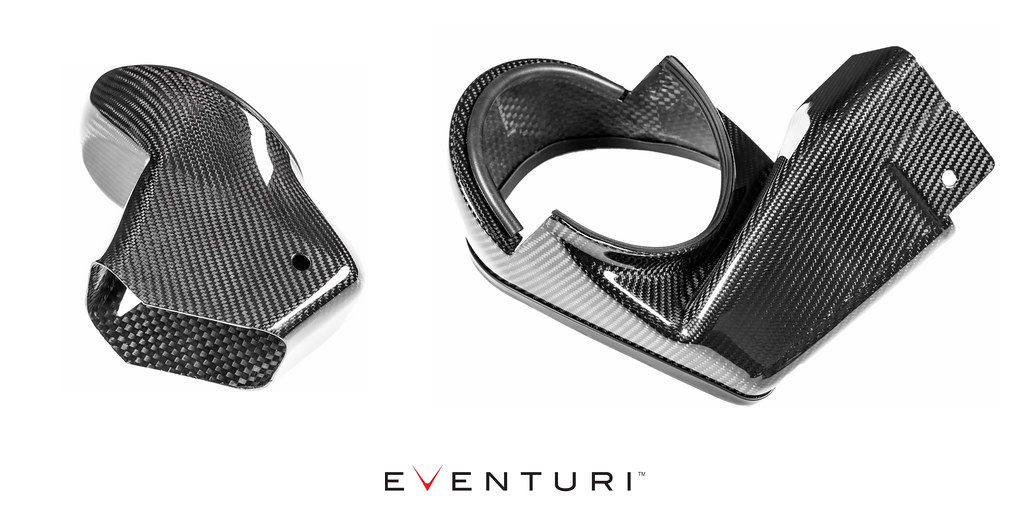 To allow free movement to the engine the kit is mounted on a stainless steel + rubber bracket.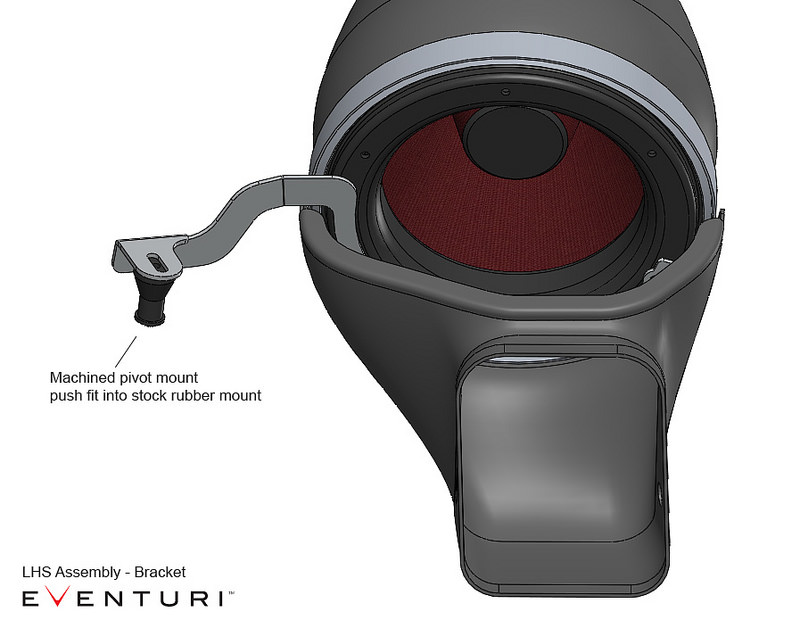 For the development the most modern technologies were used: 3d scan for the available room, Computerized Flow Dynamic calculations for the design, 3d printing for the prototype.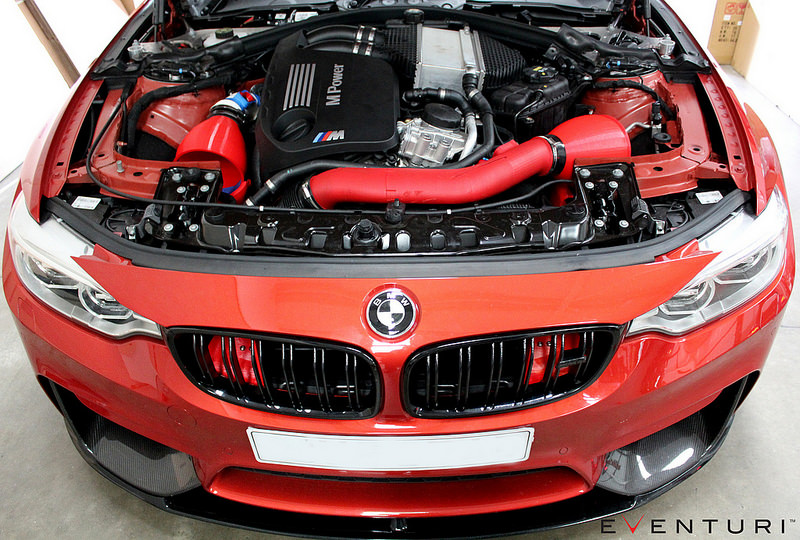 In this video is possible to observe the air flow going from the front ports to the engine:
For more information and a quote please contact us by email at : info@gardustech.com
Alternatively, visit the manufacturer's website: http://www.eventuri.net/products/bmw-f8x-m3m4/