The Eventuri cold air intake for the Honda Civic Type R FK2 2.0 Turbo has been developed from scratch to get the highest performance possibile, without any restrictions or compromise, with the full optimization of the air flow and temperature.
At the same time the look of the kit has be refined to the highest level, with high quality and precis carbon fibre weave.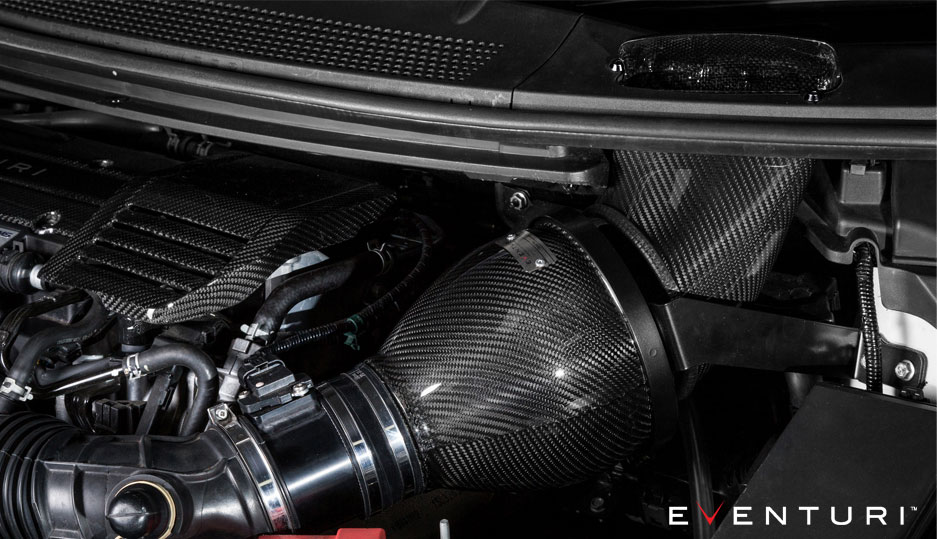 As an alternative, for a more customized look, the kit is available in colored carbon/kevlar (red, yellow...)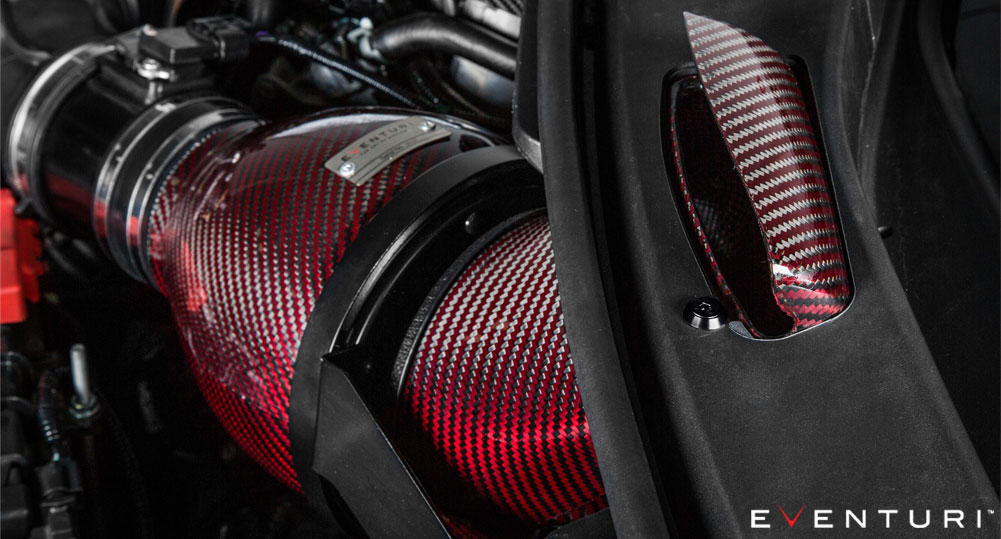 The performance are verified on the dynamometer. On the development car the power went from 315.1 to 333.1 hp at the crank, +17,9 hp without any other modifications.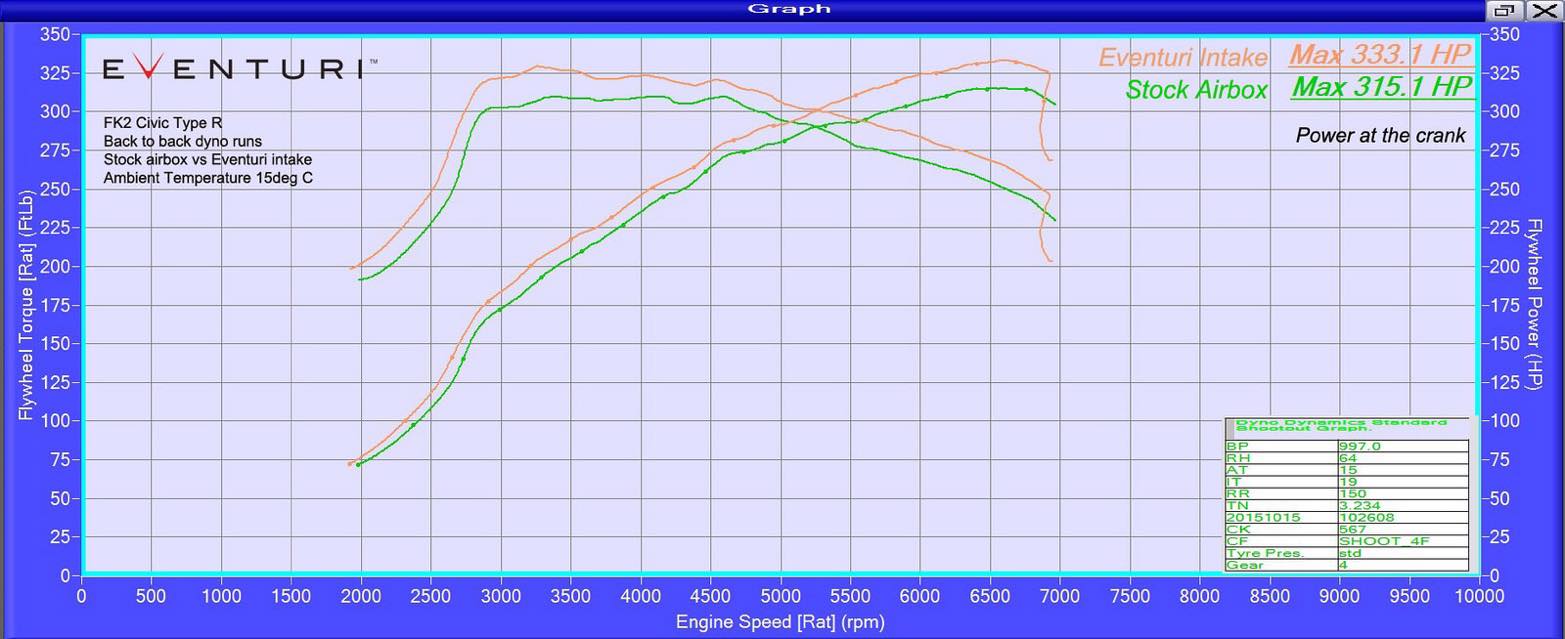 Each intake system consists of:


100% Prepreg Carbon Fibre Intake Housing
Anodised Aluminium inlet cowling
High Flow Filter
CNC Machined MAF tube
100% Prepreg Carbon Fibre Cold Air Duct with Water Drain
OEM Windscreen Panel - Pre-Cut for the Duct
Laser Cut Stainless Steel Mounting Bracket
High quality Silicon coupler with OEM specification hose clamps
Carbon Intake Housing Assembly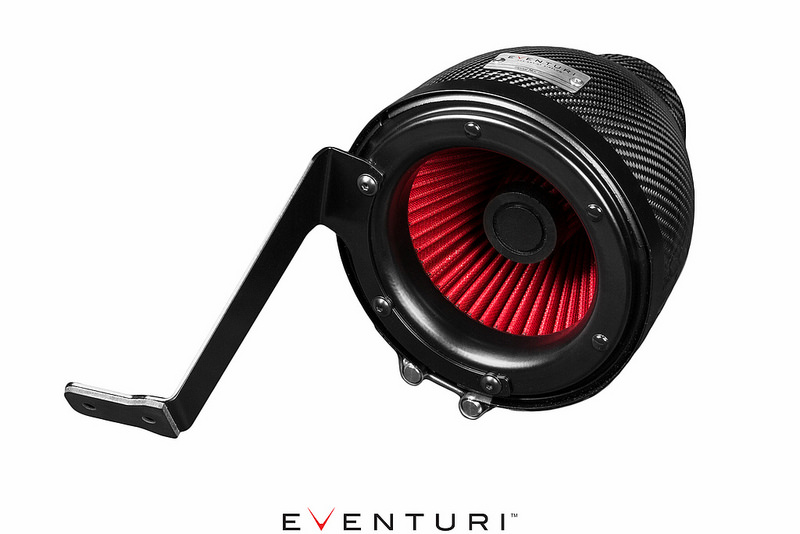 Made from 100% prepreg carbon fibre of the highest quality, the workmanship on the housing is second to none. This encapsulates the filter and is mated to an anodised aluminum inlet cowl to ensure a smooth inlet flow path. The filter itself is a deep pleated, high flow double cone configuration. The Venturi carbon housing smoothly shapes the airflow down to the MAF tube and ensures laminar conditions to reduce the drag on the turbo and also avoids MAF sensor errors. With the turbo able to draw air with less restriction, the engine is able to make more power.
Cold Air Duct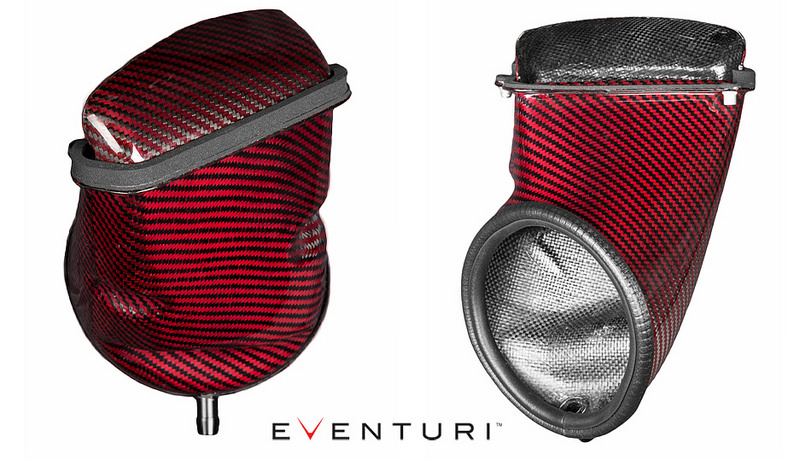 Shown here in red Carbon/Kevlar hybrid, the cold air duct has been designed to capture ambient air and funnel it to the filter housing. This is a key component in our system which ensures a direct and continuous feed of cold air to the filter no matter how hot the engine bay gets. The stock airbox and any other intake system without a cold air feed will suffer from heat soak and power loss as the engine bay rises in temperature. A neoprene gasket around the top lip of the duct seals it to the scuttle panel. Furthermore, there is a water drain incorporated at the base of the duct - a pvc tube is connected to this to direct water back out to the road.
Pre-Cut Scuttle Panel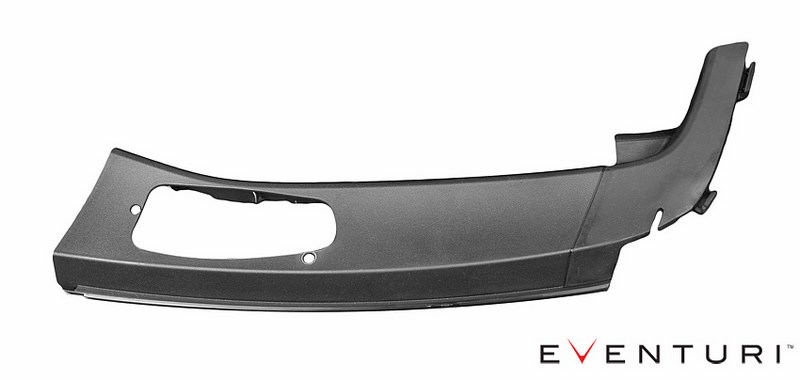 For ease of installation we provide an OEM panel which has been precision cut to ensure a perfect fit for the cold air duct.
MAF Sensor Tube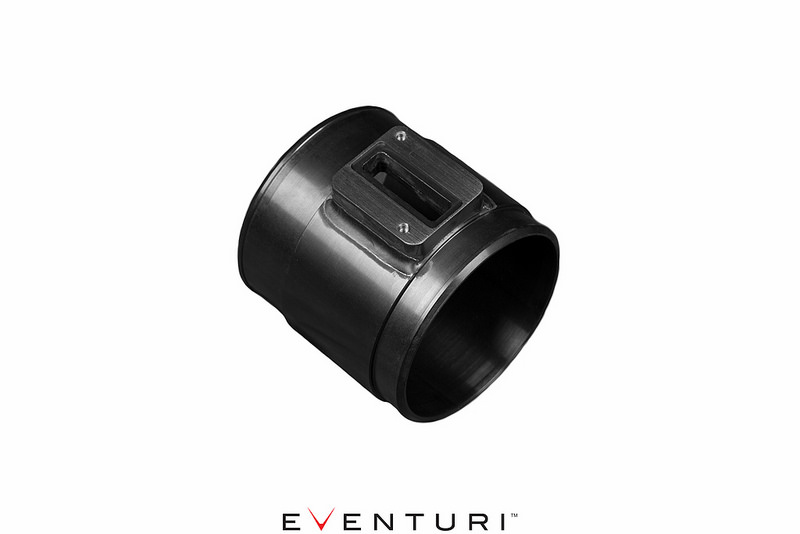 The MAF tube is CNC machined from aluminium and then anodised. The boss itself is also CNC machined to ensure the sensor sits at exactly the right height in the tube.
The components come together to form our FK2 intake system which releases more power and torque from the engine, gives better throttle response and produces an incredible enhancement in intake sound.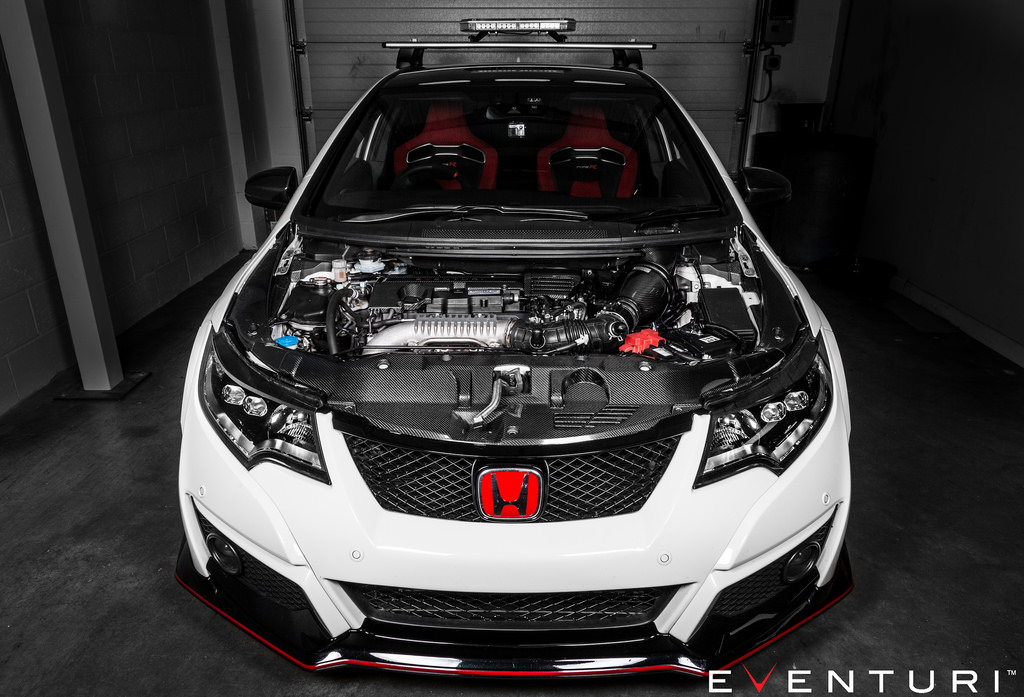 In this video is possible to observe the air flow going from the front ports to the engine:
For more information and a quote please contact us by email at : info@gardustech.com
Alternatively, visit the manufacturer's website: http://www.eventuri.net/products/honda-civic-fk2-type-r/